61 Good Luck Quotes
Presented by Domain Sam
There are lots of ways people think about luck. There are so many different opinions about luck its easy to get confused.
Take a look at these quotes about luck and see if you can really understand what luck really is. If you can, then you probably deserve a PHD in Luck.
Here is a collection of 61 Good Luck Quotes gathered by Charles from multiple sources.
/-#Luck#-\
Another company could have been in that situation and not have been able to take advantage of the situation. They were ready to have good luck. – Thomas Gunderson
/-#Luck#-\
British teams bring me good luck. – Andrea Pirlo
/-#Luck#-\
Dear World, I am leaving because I am bored. I feel I have lived long enough. I am leaving you with your worries in this sweet cesspool. Good luck. – George Sanders
/-#Luck#-\
Epitaphs are cheap, and they do a poor chap a world of good after he is dead, especially if he had hard luck while he was alive. I wish they were used more. – Mark Twain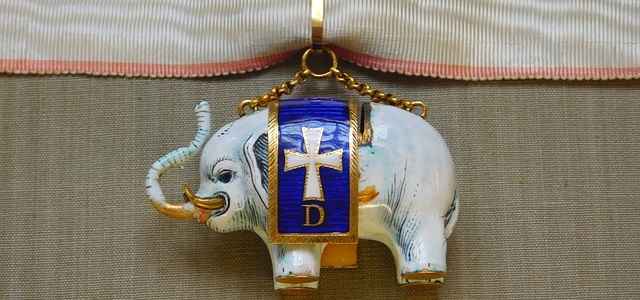 /-#Luck#-\
Everybody we're sending has a shot of getting out. We just need some luck and good calls. – Dennis Lyberger
/-#Luck#-\
Everyone has to find their own way, it's just that I don't want to go that way myself. If a band likes being on a major and feels happy there, good luck to them. – Malcolm Wilson
/-#Luck#-\
Francois Hollande is the president of the republic, he must be respected. I want to wish him good luck in the midst of these tests. – Nicolas Sarkozy
/-#Luck#-\
Frankly – and believe me, I say this without any pretense – when I see the road I've taken, I have to say that thanks to good luck, because without good luck one can do nothing, I've come out pretty well. – James MacArthur

/-#Luck#-\
God works in mysterious ways. She is a gift, she is here to let us know there is hope. She's our good luck charm. – Tristan Carter
/-#Luck#-\
Good luck has its storms. – George Lucas
/-#Luck#-\
Good luck is a residue of preparation. – Jack Youngblood
/-#Luck#-\
Good luck is the willing handmaid of a upright and energetic character, and conscientious observance of duty. – James Russell Lowell
/-#Luck#-\
Good luck needs no explanation. – Shirley Temple
/-#Luck#-\
Good night, and good luck. – Edward R. Murrow

/-#Luck#-\
Guests bring good luck with them – Turkish proverb
/-#Luck#-\
He's sort of caught everybody on the hot, really, and good luck to him. He tried it last week as an experiment and it certainly worked. – Colin Montgomerie
/-#Luck#-\
How is it the great pieces of good luck fall to us? – William Dean Howells
/-#Luck#-\
I haven't done a marathon for a long time. So we'll see. I will need good luck. – Haile Gebrselassie
/-#Luck#-\
I keep a lucky red rag in my pocket when I bat, which has been a good luck charm for a few years. – Steve Waugh
/-#Luck#-\
I like to make people look as good as they'd like to look, and with luck, a shade better. – Norman Parkinson
/-#Luck#-\
I recognize that I had a good deal of good luck in my life. I came along at a time when it was pretty easy to get a job in journalism. I went to work at CBS News when I was about 22, and within a year or so was reporting on the air. – Charles Kuralt
/-#Luck#-\
I think he's in the right direction already. He's had tough luck, but he's doing good. – Iker Franco
/-#Luck#-\
I think the more avenues that open up when people want to publish, the better. Some of the authors that want to jump ship from the traditional houses and go on their own, you know what? Good luck. It's going to be a lot tougher than you think. – Vince Flynn
/-#Luck#-\
I want to do some fiction writing, I've had some pretty good luck with short stories, I'd like to do a couple of larger things. – Janis Ian
/-#Luck#-\
I wasn't campaigning for a role in a Hollywood television series, it was a fluke. So you've got to have a measure of good luck, you really have, being in the right place at the right time. – Patrick Stewart
/-#Luck#-\
I wear my Peggy Fleming T-shirt when I go to sleep every night before I compete, and for the past four years, it's brought me incredible good luck. – Sarah Hughes

/-#Luck#-\
If it turns out to be a hit, well, good luck dealing with fame. And if it's not a hit and you can still survive and make music you believe in, well, then you're truly blessed. I think that's where we are now. – Edie Brickell
/-#Luck#-\
If this is a good-luck month for us, that would be great. – Bruce Bochy
/-#Luck#-\
If you're not at fault you have the most to lose. If you are at fault, good luck — you have a chance here. – Jim Leonard
/-#Luck#-\
I'm not worried. Good luck, … the center of gravity. – Ken Kutaragi
/-#Luck#-\
Inspiration is one thing and you can't control it, but hard work is what keeps the ship moving. Good luck means, work hard. Keep up the good work. – Kevin Eubanks
/-#Luck#-\
It is luck, but there are things you can do to better your chances. – Randy Fischer
/-#Luck#-\
It wasn't like I felt I was on a wave. It was just so easy. It is only afterwards that I thought I really had a bit of good luck going on there with Yazoo. – Alison Moyet
/-#Luck#-\
It will generally be found that men who are constantly lamenting their ill luck are only reaping the consequences of their own neglect, mismanagement, and improvidence, or want of application. – Samuel Smiles
/-#Luck#-\
I've found that luck is quite predictable. If you want more luck, take more chances. Be more active. Show up more often. – Brian Tracy
/-#Luck#-\
I've had the odd good luck of starting slowly and building gradually, something few writers are allowed anymore. As a result I've seen each of my books called the breakthrough. And each was, in its way. – Jonathan Lethem
/-#Luck#-\
I've learnt that through life you just get on with it. You're going to meet a lot of dishonest people along the line and you say good luck to them. I hope they live in comfort. Then I start sticking more pins in their effigies. – Roger Moore
/-#Luck#-\
Life is not so bad if you have plenty of luck, a good physique and not too much imagination – Christopher Isherwood
/-#Luck#-\
Luck is everything… My good luck in life was to be a really frightened person. I'm fortunate to be a coward, to have a low threshold of fear, because a hero couldn't make a good suspense film. – Alfred Hitchcock
/-#Luck#-\
May your pockets be heavy and your heart be light. May good luck pursue you each morning and night." – Irish Blessings
/-#Luck#-\
Most of us regard good luck as our right, and bad luck as a betrayal of that right. – William Feather

/-#Luck#-\
My success was due to good luck, hard work, and support and advice from friends and mentors. But most importantly, it depended on me to keep trying after I had failed. – Mark Warner
/-#Luck#-\
No matter what your laundry list of requirements in choosing a mate, there has to be an element of good luck and good fortune and good timing. – Patty Duke
/-#Luck#-\
O, once in each man's life, at least, Good luck knocks at his door; And wit to seize the flitting guest Need never hunger more. But while the loitering idler waits Good luck beside his fire, The bold heart storms at fortune's gates, And conquers its desire. – Lewis J. Bates
/-#Luck#-\
Pray for intestinal fortitude, work hard, and keep the faith. Oh, and pray for good luck, you're gonna need it. – Jerry Reed
/-#Luck#-\

The amount of good luck coming your way depends on your willingness to act. – Barbara Sher
/-#Luck#-\
Some luck lies in not getting what you thought you wanted but getting what you have, which once you have got it you may be smart enough to see is what you would have wanted had you known. –
Garrison Keillor
/-#Luck#-\
The only good luck many great men ever had was being born with the ability and determination to overcome bad luck. – Channing Pollock
/-#Luck#-\
The people have spoken. Their decision is sovereign. We all respect it… I wish good luck to those who will now govern France. – Alain Juppe
/-#Luck#-\
Tom called to wish me luck in the play. He said be good – but not too good! – Rob Lowe
/-#Luck#-\
Well it's distressing news. We had a doctor come in and try to explain to us probably what's going to happen. The last thing he said what that if he has good luck things will hopefully work out. So let's hope that he has good luck. – Tom Kelly
/-#Luck#-\
Well, if you're looking for me to lead a normal representative life, well good luck finding a foreign secretary who'd be like that – totally dependant on the political system and has never earned any money. Then you'll get the politicians you deserve. – William Hague

/-#Luck#-\
We've had very good luck. We've only been rained on a couple of times. – Bill Goodwin
/-#Luck#-\
We've waited long enough. I just hope we have better luck this time. – Andrea Adams
/-#Luck#-\
What's important is to be able to see yourself, I think, as having commonality with other people and not determine, because of your good luck, that everybody is less significant, less interesting, less important than you are. – Harrison Ford
/-#Luck#-\
When moms and dads put their kids in acting class, good luck. Because you're just filling them with stuff they don't need yet. – Anna Chlumsky
/-#Luck#-\
When it comes to luck, you make your own. – Bruce Springsteen
/-#Luck#-\
Yes, I've had some pretty good luck finding wonderful talent. – Gene Krupa

/-#Luck#-\
You all know that sometimes we get bored. When something like that happens, it just fuels our fire a little bit, and good luck to the other team when that happens. – Chauncey Billups
/-#Luck#-\
You know what I have noticed? And this is really sad. Flying first class is less scary than flying coach. They speak to you and they're so nice to you and they want to help you and they know you want a drink before the plane takes off. And they bring it to you without asking. If you're sitting in coach and hoping for a drink, good luck. – Hope Davis