Selecting Crystals and Gemstones and a Few Mystic Properties
By Yolky
The use of crystals and gemstones are becoming mere fashion.

However, some people believe in the curative properties that are related with different precious stones. This belief has been there since ancient times and it still exists.
Gemstones are fascinating! Their properties, colors, myths, and the many legends are very diverse and fascinating.
There is folklore and stories about stones that has been honored and revered for centuries by many cultures.

Some Mystic Properties of Gemstones
Here are some of the stated mystical properties of various gemstones. Whether you believe these or not, they are some of the reasons ancient peoples revered gemstones.
These same reasons are why some people today do the same.
Good for meditation and inner work
Clarify inner conflicts and confusion
Bring truth to light without emotions
Help release old habits and patterns
It has good luck properties
Bolsters the strength of your emotions
Clears the way for positive emotional states
Balance the energy system and chakras
Calming and energizing
Stimulates the third-eye chakra
Helps with learning concepts
Assists in facing the realities and challenges of life
Bolsters our inner vitality
Helps to endure physical trials

Helps create a calm, relaxed alert state
Offers a form of power that is yielding, yet resilient
Helps sooth the nervous system
Enhances psychic awareness and opens the mind
A magnifier for psychic abilities
Activates the throat chakra
Encourages us to accept ourselves
Purges toxicity from old emotional wounds, and anger
Its energy helps teach patience and perseverance
Helps awaken an enlightened consciousness
Amplifies other stones
Can be used as psychic protection
Helps dissolve old hurts
It is great to own an attractive stone that has the power to heal one's mind and body. When you are fighting with any disease you can use the appropriate crystal and gemstone that can cure it mystically.
It is recommended to use these stones as an alternative choice to calm the mind and strengthen the body.
They hold special vibration power that when aligned with the wearer's aura, the positive energy supports the energy emitted by the user's body
Kyanite has been used as a semiprecious gemstone. If you want to experience the right healing process provided by these stones you should wear crystals and gemstones that are of high quality.
It is better to avoid using any other metals along with these stones because it is believed to diminish the power of the crystals.
The best way is to use thread or a string with the stones and wear them as a necklace.
The stones like emerald, turquoise, rose quartz, moonstone, and jade are supposed to help finding one's love as well as making marriage life better. You can use citrine, garnet and malachite to bring wealth in your life.
Healing Crystals and Stones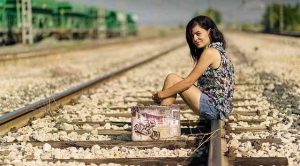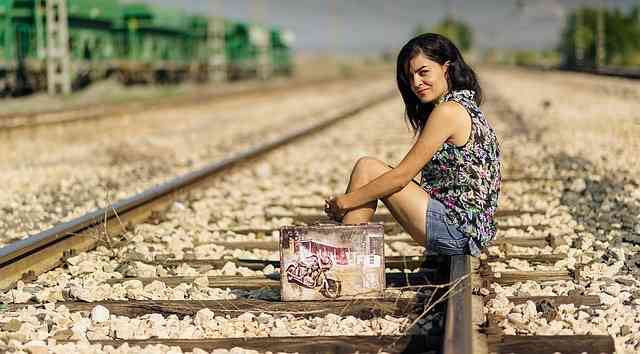 Crystals and gemstones have great healing power that can heal a person mentally, physically and spiritually. However, the user should use the appropriate stone for achieving their healing properties.
These stones are used for self improvement for healing health problems like stomach related problems, headache, and fatigue. Make sure that you use good quality stones and the right one to get the maximum effect.
Here are some of the healing properties attributed to various gemstones. These all seem to be non-physical types of healing.
Clear energy blockages in the body's energy systems
Provides a powerful boost to your willpower
Helps release guilt and shame
Helps clarify your true motivations
Can help in all issues related to the will
Can help in issues related to the will
Helps transform higher consciousness energy into physical reality
Helps you understand and release issues from the past
Helps create physical prosperity and well-being

How to Select the Right Gemstones
Usually only an expert can differentiate between the original and a fake stone. However, you can test them by smelling. If you are getting a smell of any chemical then it cannot be the real one. Plenty of fake stones are found with color coating on the stones.
Checking for irradiation is not recommended because it can weaken the power of the stones giving less or no benefit to the user.
Different color dyes are used for coating the stones to make the stones look attractive. Never use such stones as they cannot provide what you expect to get from them.
Some stones look too attractive to believe that they are real. Such stones can be fake ones and they can have no effect on you. So never go by a stones looks.


The special characteristics of the crystals and gemstones are the cuts, clarity and the color. If these three C's are perfect then the stone is original. You can ask help from the experts to check them out for you.
You can do thorough research before you go and buy these stones. If you have any doubt or queries you should clear them beforehand and get the right information about these stones so that you don't purchase a fake stone instead of real crystals and gemstones.