Amber – Fossilized Tree Resin Gemstone
Though the formation of amber goes back 50 million years, it is known to be the most intriguing organic gemstone in the world. In fact, "substance" would be the correct word to call.
That's because it is nothing but sticky and soft resin of Pinus succinifera tree that had trapped many insect species, especially mosquitoes, and had been fossilized for a long time.
From the Persian word "ambar" the word "amber" has been derived. Originally, it was used to describe "ambergris", a hard wax-type substance found inside the sperm whales' intestines. Because of its aroma, ambergris is still used in the manufacture of perfumes and fragrances.
Because the two terms got people confused (amber and ambergris would be found on seashores), the word "amber" started being referred to the gemstone in the 1300s. Anyway, the difference between ambergris and amber is that ambergris floats in freshwater due to its lower density, but amber floats in saltwater and not freshwater.
"Resinite" is the amber that has developed in cold seams, and "ambrite" is the amber (again, developed in cold seams) sourced from New Zealand.
People who love to study history and delve in the past would surely find various mentions of amber in different civilizations and cultures.
Ancient Greeks knew about amber and its properties.
Homer had mentioned amber in his famous writing "Odyssey".
Aristotle had written about amber.
Pliny the Elder had explained amber's origins in different ways.
Plato had mentioned about amber.
The American Indians were known to consider amber as a "sacred" stone and used it in healings, rituals, and other health- and mind-related problems.
Amber Color
From the common yellow-orange-brown, to uncommon red and green, to most rare and valuable blue, amber is also found in other colors such as black, golden, and honey.
Unusual Amber Gifts
Chakra and Healing Powers
Amber is known to open the 3rd chakra, that is, the solar plexus chakra and boost mood balance, clarity of mind and confidence. It is known to also open the 7th chakra, that is, the crown chakra for the intellect to be stimulated. It basically absorbs and transmutes negative energy into positive energy.
Considered the "universal life force" by many ancient cultures then and now, the healing powers of amber on the wearer are many:
It allows the body to heal by itself.
It changes the negative energies into positive energies.
It helps in changing desires into reality.
It is known to bring good luck.
It purifies the body.
It relieves stress as it has calming properties.
Also, amber is known to:
treat ailments related to the skin.
stimulate metabolism and restore metabolic balance.
treat asthma.
treat respiratory ailments that result in allergies.
guards impotency.
aid in fertility.
relieves body aches and pains.
give relief in ear and stomach related problems.
alleviate headaches.
aid in heart and bone related problems.
Even today, formula of some medicines include amber as one of the important ingredients.
In the ancient cultures, people believed that:
one's eyesight would improve by just looking at the stone.
inhaling amber (in the form of incense) would help during child birth.
amber, worn round the neck as an amulet, helped in preserving chastity.
amber, used as a talisman, would guard them against all evils.
Metaphysical Properties of Amber
The metaphysical properties of amber, sometimes called the "good luck" stone, are numerous:
Removes obstacles that are self-imposed.
Increases beauty, attractiveness and purity.
Fuels great self-confidence and positive attitude.
Increases creativity.
Purifies the heart and soul of negative energies.
Helps in gaining knowledge and wisdom.
Stimulates pleasure and happiness.
Helps in following dreams and accepting any good change in life.
Calms the tethered nerves.
Helps in making correct choices and taking correct decisions.
Protects from harmful radiations—from computers, sun, planes, x-rays, other energy sources.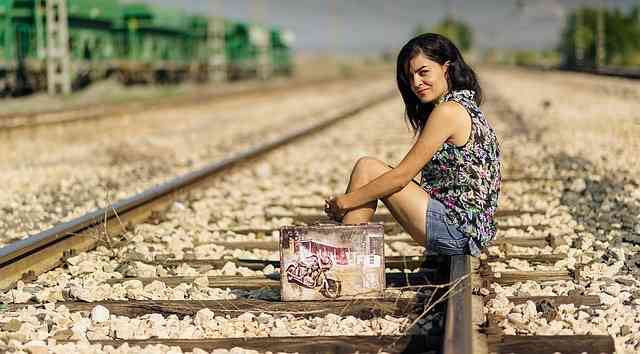 The properties of amber according to its color are:
Red amber – this grounding stone helps in stimulating sexual desires, prompting and promoting orgasms, and aiding in rituals connected to fertility.
Black amber – it protects the wearer from psychic attacks.
Green amber – this motivator and purifier stone opens the road for spiritual growth and guides the wearer in the right direction.
Golden amber – it promotes acceptance and self-love, and heals emotional breakdowns.
Honey amber – this knowing stone makes the wearer knowledgeable about life and its ups and downs, and guides accordingly.
Source of Amber
Amber is not found everywhere; it is mostly sourced from the Dominican Republic and Baltic States. The inclusion of fossilized insects in amber is very valuable and a prime requirement for the amber collectors; therefore, this type of amber is mainly sourced from the Baltics.