I Found the Other Side of Me
By Pam Bridges
Submitted: July 20, 2017
My good luck began on Dec. 27, 2011, the day a Monarch Butterfly fell at my feet.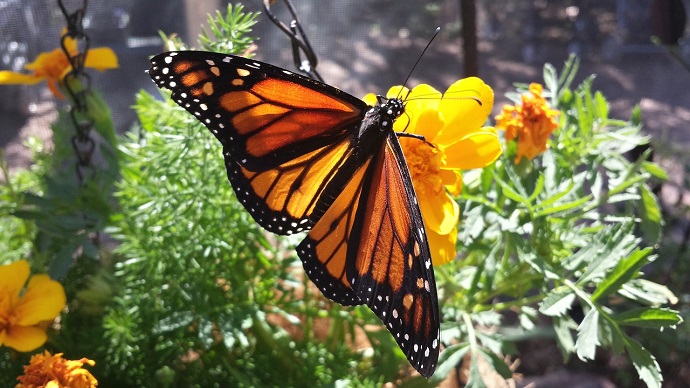 I was in search of my Birth Certificate which I'd never seen. Upon receiving it from the Bureau of Vital Statistics, I'd hope to read info about Sherman Harmon, the father I'd never known, only to discover the spaces for his info was left completely BLANK.
Quite saddened and at the very moment I became teary, a large beautiful Monarch BUTTERFLY appeared from seemingly nowhere. It fell at my foot and stayed long enough for me to feel comforted.
Desiring to be forever reminded of that "spiritual moment" (the father I never knew reincarnated as a BUTTERFLY?).
A Beautiful BUTTERFLY Ring
My daughter's gift to remind me of my BUTTERFLY experience was a beautiful BUTTERFLY ring that I wore everyday.*
Five months later, May 2012, during a friendly visit, my girlfriend complimented my lovely ring.
I tell her my BUTTERFLY story and she tells me my unknown father had the same last name as her family surname.
She decided to research this "coincidence". One month later, June 2012, my long lost father was discovered on her family tree and equally amazing…it was FATHER'S DAY!
My then girlfriend became my now cousin along with many other discovered cousins including, Charles Harmon, the creator of this Good Luck site.
The luckiest day of my life is when that beautiful butterfly transformed my life and allowed me to discover the other side of ME!



*The ring image is just an example like one could order from Amazon by clicking the image.