Symbols Related to Luck – mostly Good Luck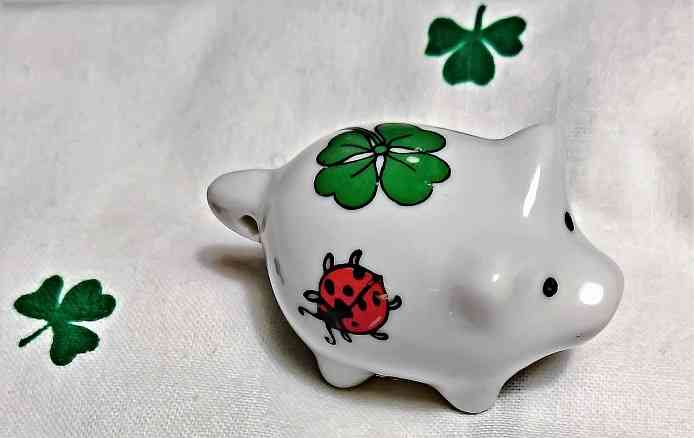 ---
Top 10 Symbols of Good Luck from Around the World
by WatchMojo.com
Published on Youtube on Dec 12, 2016
What's your good luck charm? Whether it's a horseshoe, rabbit's foot, dreamcatcher, four-lead clover or even an elephant, there are several symbols of luck in different cultures. Sure, they may be urban legends, superstitions or old wives' tales, but if these good luck symbols can bring you wealth, health and love, why not give it a try?

---
Lucky Symbols Around the World
Luck, a very common and ordinary word, is symbolized by a wide array of objects and lucky symbols.
Some of them are numbers, plants, and animal life. All of these things vary significantly in different cultures around the world.
The significance of each symbol is rooted in either folklore, mythology, esoterism, religion, tradition, necessity or a combination of these things.


Here are a Few International Symbols of Luck
Horse shoes are considered lucky in many countries. Acorns, rainbows, tortoises, Saint Christopher, Dream catchers.
In addition coins, a pot of gold, the
nautical star
, spotting an
albatross
are considered lucky.
More lucky symbols are wishing wells, wishbones, a stray eyelash, spotting a shooting star as well.
All of these in one form or another are common representatives of good luck or can bring good luck to the person with them.
---
10 Good Luck Charms From Around The World
by Mega News
Published on Youtube on Nov 6, 2017
10 Good Luck Charms From Around The World

---
Lucky Symbols for Certain Countries
Germany
The Germans consider the pig as well as the ladybug to be symbols representing luck. The spotting of a chimney sweep in traditional clothing is also regarded fortuitous.
Italy
The fish is considered to be a lucky symbol in Italy.
Japan
The maneki-neko (Japanese: meaning "beckoning cat") is a common Japanese figurine. It is a lucky charm, a talisman. This figurine is believed to bring good luck to the owner.
Russia
Carrying a fish scale in ones' purse or wallet is considered 'lucky'.
"You never know what worse luck your bad luck has saved you from."

~ Cormac McCarthy, No Country for Old Men

Remember that sometimes not getting what you want is a wonderful stroke of luck.

~ Dalai Lama XIV

"Risk means 'shit happens' or 'good luck"

~ Toba Beta, Betelgeuse Incident: Insiden Bait Al-Jauza

"People always call it luck when you've acted more sensibly than they have."

~ Anne Tyler
Some Unusual Ladybug Gifts
United States
A Barnstar is a symbol of luck, like hanging a Horseshoe over a door.
Numbers are often considered lucky and the number 7 is often called the lucky number 7.
Dice and playing cards were considered as lucky Nose art on American military aircraft
The lucky rabbit's foot is a widely accepted lucky symbol.
A Few Unusual Gifts
China
The number 8 is considered lucky, because its pronunciation is similar to the pronunciation of the character meaning prosperity or wealth.
Jade is also considered particularly lucky.
Buddha figurines are considered fortuitous. Dragonflys, crickets, red bats, tigers, red chinese lanterns, pigs, bamboo as well.
Ireland
Representations of Leprechauns are believed to be lucky.
Scandinavia
Trolls are considered lucky.
France
Garden dwarfs are believed to be lucky although this symbol has wider appeal.
Egypt
The Egyptians consider Scarabs to be good luck beetles.
Read More
Mascot – what is it and how is it related to luck?
Work for Luck – A Little Work Never Hurt Anyone
Maneki-neko – A Japanese "beckoning cat" Lucky Cat Figurine